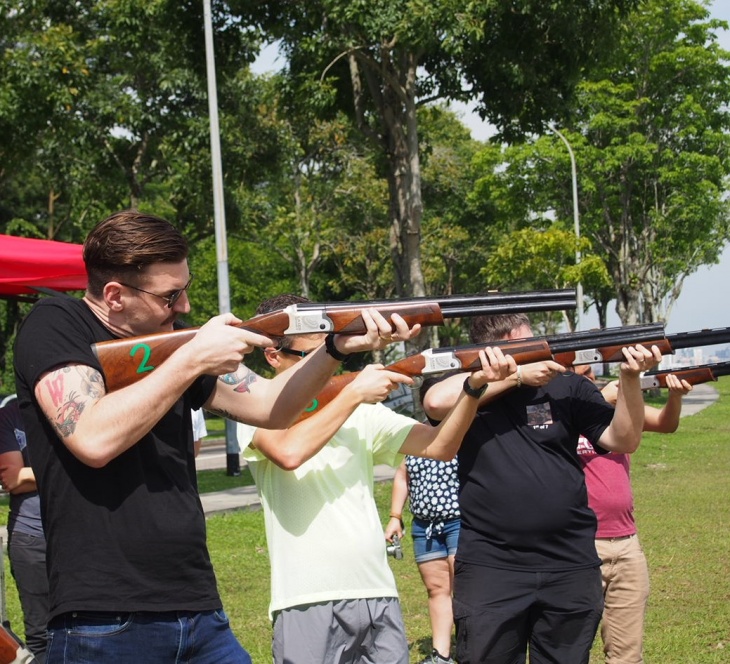 CUSTOMISED TEAM BUILDING PROGRAMMES
We specialise in customised team building programmes tailored to your company's needs and requirements. Whether you're looking to impress clients or encourage cohesion and bonding between employees – Laser Clay Shooting is the ideal activity that's perfect for everyone!
We provide all the necessary equipment, as well as trained facilitators on the ground to help ensure a safe and fun laser clay shooting experience. Our sessions can be tailored to your company's/team's specific focus and goals. Bring your team together and have a fun session with us! Enquire to make a booking today!
COMPETITIVE GAME FORMAT

We have professional equipment and can organise different game options depending on your skill and the level of competition required.

If you are looking for a shooting competition within your company, we can adjust the traps and format to your needs. Targets can be released in a great variety of trajectories, angles, speeds, elevations and distances to provide you with an efficient training.
In each round of Laser Clay pigeon shooting tournament, up to 5 people can shoot at the same targets launched from a number of different positions at various speeds and angles. Teams will compete against one another and receive points based on their performance in the different games. Each gun is micro-chipped and linked to an electronic scoreboard. Points are awarded if the target is hit and the results are electronically calculated and displayed on the scoreboard. At the end of the competition, the player or team with the most points gets the glory!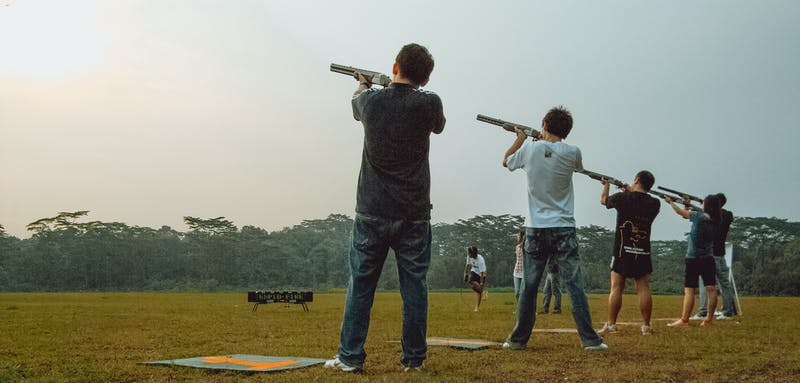 Corporate Laser Clay Package
(With trainers to organise individual and group competitions amongst participants)
Corporate session: $69 per pax (with minimum of 8 pax)
– Duration of the session is based on group size
– This package incorporates both individual and team based games
– There will be facilitators on site to provide coaching of the games
– Do note that this is an exclusive session conducted only for your group